Sample Work
Custom Equipment Development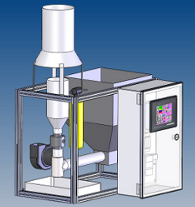 Our client needed a test furnace to further develop their technology
We quickly pulled together a concept utilizing commercial off the shelf (COTS) hardware. We put together a bill of material (BOM) and estimated the cost to produce the unit. A 3D model and drawing were created to document the various functions and components utilized. All of this was generated from a brief meeting with our client and in less than 1 week.
Casting Modeling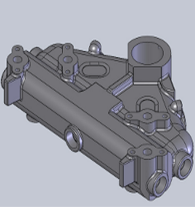 Fred's Water Service needed to update their pump design to 3-D
From a sample and a paper drawing, we modeled their entire pump assembly in 3-D and created new 2-D drawings. Modern manufacturing utilizes these drawings and models directly to machine the parts and perform inspection thereby streamlining the process and reducing setup errors.
Specialized Processing Cart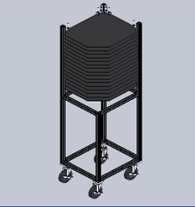 We were contracted to develop a cost effective material handling cart to transport sensitive in-process material
Our client had a concept of what they needed but had an agressive price point to achieve. With some quick brainstorming and utilizing our knowledge of processing, we developed a cost effective solution while maintaining the desired form, fit, and function of the unit. We procured the parts and assembled a prototype unit and after a short validation we built multiple units to support their entire manufacturing process.
Fixture Design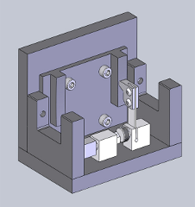 We needed a reliable fixture to support a complex part during inspection
Utilizing the clients 3-D model and drawing, we developed a fixture which located the part reliably on the prescribed datum surfaces. With some spring loaded tensioning and adjustable locking arms, the part could be quickly and accurately installed in the fixture and indexed for inspection.
Custom Accelerator Pedal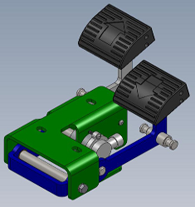 Whispermow needed an improved pedal design
We worked with their engineers to identify the critical design features, lessons learned from earlier designs, and establish design expectations for the product. Designing the assembly in 3D allowed us to visualize the assembly, verify clearances and range of motion, and validate reaction forces. Feedback from the client was "The accelerator worked well. It was very natural to use and almost immediately was more comfortable to operate than the older style accelerator."